INTEGRATED TEXT MESSAGING
Did you know over 90% of texts are read within 3 minutes?
Instantly send text messages from your back office to your customers phones.
Fully integrated with your customer database.
Create groups by using Price Sheets by customer type or product type.
Create and keep track of campaigns in WeighPay Online from any internet device.
#1 CUSTOMER RETENTION TOOL
"ENSURE YOUR CUSTOMER RETURNS TO YOUR BUSINESS"
---
GET 50 FREE SMS TEXT MESSAGES PER MONTH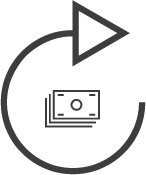 SEND PRICE ALERTS
Higher Response Rates
Weight Based Bonuses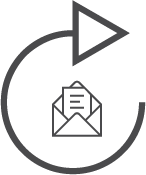 SEND GROUP MESSAGES
Send Mass Texts To Groups
Reach Your Customer Base Quickly

WEB BASED TOOLS
Log in From Anywhere
Easy to Use Control Panel
---
PRICES
FREE |

$0/mo

| 50 Messages
BASIC |

$29/mo

| 500 Messages
SMALL |

$49/mo

| 1,000 Messages
MEDIUM |

$79/mo

| 2,000 Messages
LARGE |

$139/mo

| 3,600 Messages
ENTERPRISE |

$189/mo

| 5,000 Messages
POPULAR |

$350/mo

| 10,000 Messages
PREMIUM |

$750

| 25,000 Messages
FAQ's
How do you count messages?
Each message is equal to one message to one phone number. In other words, if you have 250 subscribers on one of your group lists and you send a message to that list 2 times, you've used 500 messages
Is training is included?
Yes, we include one setup training session when you get started.
What if I go over my plan?
We charge $.05/message for overages, you can always upgrade at anytime.
Are there any contracts?
Yes, we require a three month contract with 30 days notice to terminate to insure billing is complete.
888-440-8858